Final to take place Sunday June 26th @ Witter Field (Alexandria), 7 PM KO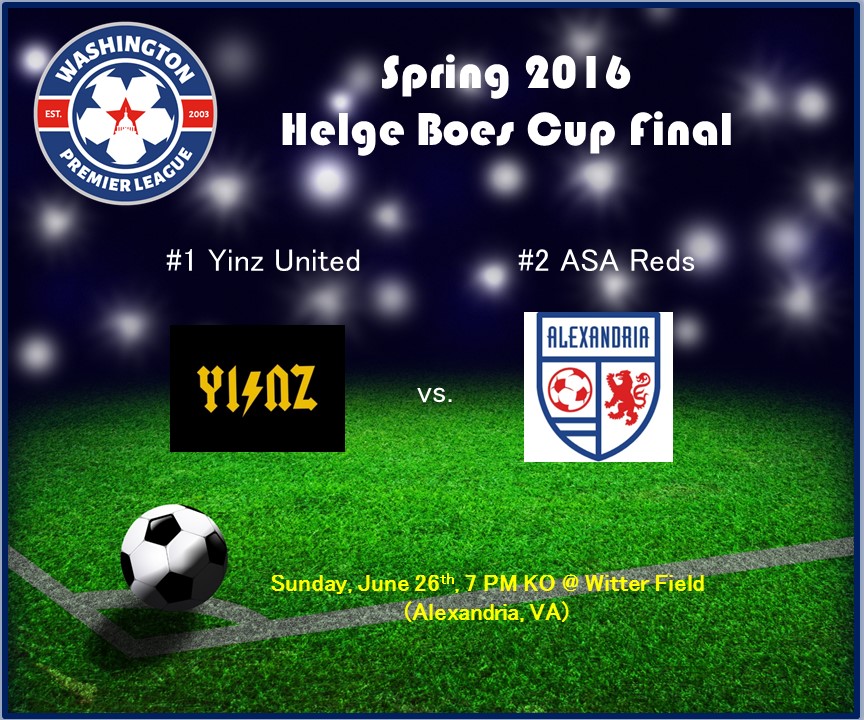 Yinz United and ASA Reds emerged victorious in two hard fought semifinal matches that took place on Thursday, June 23rd. Yinz United, whose late season surge vaulted them above ASA Reds in the standings to nip the #1 seed for the playoffs, faced off against reigning Helge Boes Cup champs, #4 seeded Capital City FC. In a hard fought battle that ended 3-3 after 30 extra minutes of OT, Yinz would punch their ticket to the final in a penalty kick shootout.
In the other semifinal, #2 seed ASA Reds took on #3 seed Soccerdome/ICC in a matchup of perennial WPL title contenders. ASA Reds came out with a 2-0 regulation victory over their long-time rivals to round out the championship match that will take place on Sunday June 26th at Witter Field (7 PM KO).
When Yinz and ASA Reds square off on Sunday, one team will make WPL history. Yinz can extend their claim as the only team to have won more than one Helge Boes Cup final with a victory. ASA Reds, on the other hand, can become the second team in WPL history to do so with a victory of their own. The Helge Boes Cup was inaugurated in the Fall 2012 season as the mechanism to determine the premier division champion. In prior seasons, the regular season champion earned the crown as WPL champions.
This Helge Boes championship is the capstone to an incredibly competitive season in the WPL's top flight which saw 1st through 9th place in the WPL standings separated by only 8 pts. Congratulations to both Yinz and ASA Reds on getting to the finals.